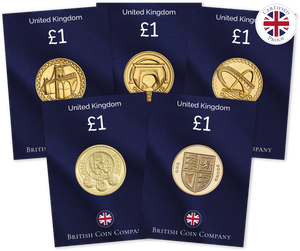 TheShield of Arms

The Shield of Arms one-pound coin was released in 2015. The reverse design was created by Matthew Dent in 2008 and depicts a shield with four quarters, with the three Lions representative of England and a harp in the lower left corner.

The obverse of this coin features the Fifth Portrait of Queen Elizabeth II by Jody Clark.


The Last Round Pound Coin

The last round one pound coin, released
in 2016, has a reverse design created by Gregory Cameron. It features animals representing the four constituent UK countries, including the English Lion, Scottish Unicorn, Welsh Dragon, and Irish Stag.

This coin is the last "round" one-pound coin as, in 2017, a new
12-sided pound was issued. Only 11,000 of these pound coins were minted, making them scarce to find and increasing their worth. The size of this one pound round proof coin measures 22.50mm in diameter and 9.5g in weight.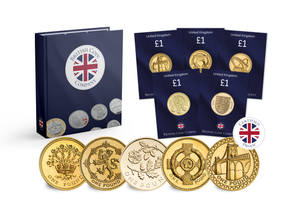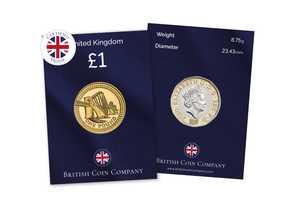 Proof Coins Collection

One pound proof coins hold exceptional value as they are specially made for collectors using a high level of quality and overall detail. These coins are often double-struck using polished dies and planchets to create a crisp, detailed design with a mirror-like finish.

Due to their limited production and high quality, proof coins are often valued more than regular coins. Proof coins may also appear in a protective case or capsule to preserve their quality.

Each year, the Royal Mint produces a limited amount of high-quality proof one pound coins for collectors in both silver and gold. Occasionally sets of £1 proof gold coins are also made for multiple-coin
collections.

One pound proof coins to watch for that may hold significant value include The Last Round One Pound Coin released in 2016, the Shield of Arms (Fifth Portrait) Coin released in 2015 and the four Floral
coins issued from 2013-14 as these carry designs based on plants associated with the four countries in the UK.

At the British Coin Company, we
have up to 50 one-pound proof coins to add to your collection.
Subscribe today Your first coin FREE.
Monthly Coin Collecting FAQ