Full Set BU olympic 50ps
You now have the chance to collect up to 29 rare Olympic 2012 50p coins featuring various sports and athletes.
Become a Champion Coin Collector and commemorate the victorious celebrations of the 2012 London Olympics with our unique collection of Olympic 50p coins!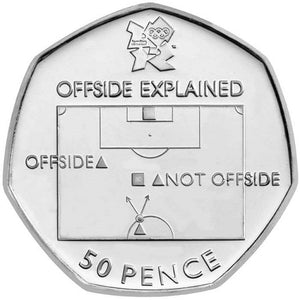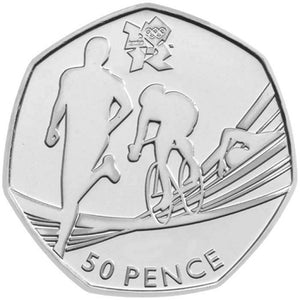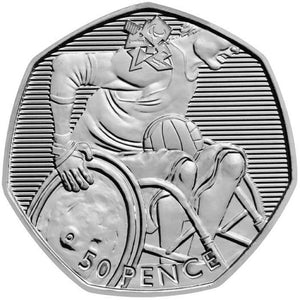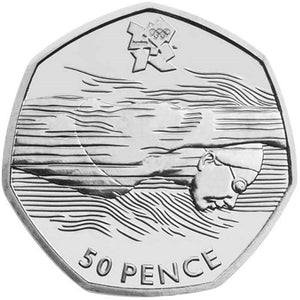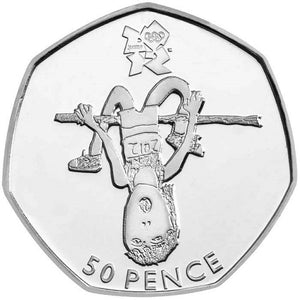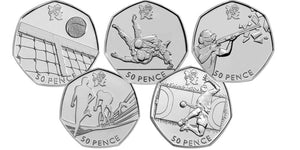 The Official Olympic 2012 50p Collection
The Official Olympic 2012 50p Collection
By owning the official Olympic 2012 50p collection, you will have access to some of the rarest and most unique coin designs.
The 2012 London Olympics was memorable as it was the first time that the Royal Mint opened up their circulation of coins to the public. It was also the only time a child's design was featured on a coin, after Florence Jackson won a Blue Peter competition to design the exclusive athletic 50p in 2009. It's thought that less than 20,000 of these coins were actually sold out of the 100,000 minted, making this coin design incredibly rare.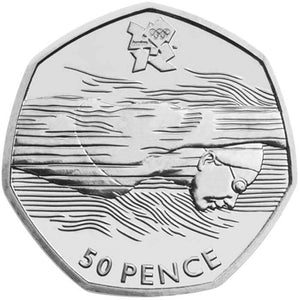 Aquatics 50p
INTERESTING FACTS
Another unique Olympic 50p is the aquatic coin but there's also error versions of this in circulation, some of which can exchange hands for close to £1000.
The football Olympic 50p coin is another one to look for, as it's one of the rarest 50p coins you can find. This is because investors estimate that up to 75% of them have been removed from circulation.
Every month in your Olympic 50p subscription, will receive another four unique coins to add to your collection. This means that in just a few months you'll have a variety of champion-worthy coins with some of the most exciting Olympic sports and memorabilia to showcase in your classic collector album.
Join our club of Olympic 50p coin collectors today and you'll receive one FREE coin plus our complementary gift, when you subscribe for JUST £29.99 a month.
Don't delay, stocks are limited, so make sure you have priority access to the Official Olympic 50p Coin Collection.
Subscribe today Your first coin FREE.
Monthly Coin Collecting FAQ