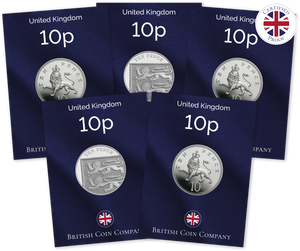 Unexpected Rewards
Are you searching for a valuable coin to add to your collection? Consider the proof 10p coin!

Proof coins are highly valuable due to their rarity and are even rarer than regular or uncirculated coins.
Why Choose a Proof Coin?
A proof coin is considered one of the most esteemed offerings from the Royal Mint due to its exceptional quality. Its value surpasses that of the metals it contains, making it highly regarded as a commemorative coin.
Proof Coins usually undergo multiple strikes for enhanced detail and sharpness in the design. They undergo special treatment and polishing on both sides, and the coins are usually carefully packaged in protective capsules or presentation cases and are usually accompanied by a certificate of authenticity.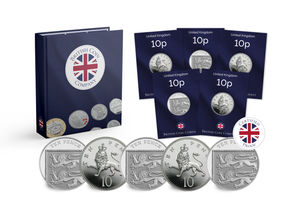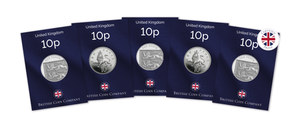 Aquatics 50p
The 1992 10p Coin
In September 1992, a 10-pence coin that was reduced in size was introduced into circulation. This meant that the older and larger version of this coin was withdrawn from circulation on 30 th June 1993.
The reduced size version of the 10 pence coin measured 24.5mm, making it 4mm less in size than the previous version. Perhaps its most significant change was that on the reverse of the coin, the lettering had changed from 'New Pence' to 'Ten Pence'. On the obverse side of the coin was a portrait of HM Queen Elizabeth II by Raphael Maklouf.
Only 14,167 of these small 10-pence pieces were minted, making them a rare find.
Subscribe today Your first coin FREE.
Monthly Coin Collecting FAQ