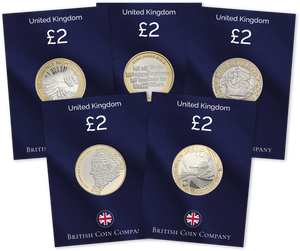 Commonwealth Games £2 Coins

Four designs of the £2 coin were created to commemorate the 2002 Commonwealth Games. These coins have a mintage of 650,500, making them incredibly scarce.

Two-pound coins with the lowest mintage include Ireland's coins with 485,000, Wales with 588,500, 650,500 for England and Scotland's with a mintage of 771,550.

The English coin is precious as it's the eighth rarest coin in circulation. At the same time,
Scotland's coin is the rarest - with a mintage of 771,550.
Shining Prospects:
Hold on to your 20-pence coins! They might seem like small change but could hold much larger value than their appearances suggest.

If you choose brilliant uncirculated 20p coins, these coins are produced and maintained to a higher quality and therefore enjoy much greater value than coins in poor or average condition.

Brilliant Uncirculated coins retain their brilliance and lustre and are sometimes referred to as being in 'mint state'.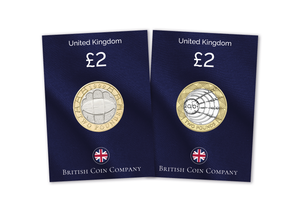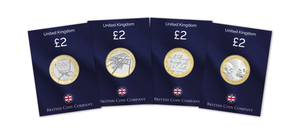 Interesting Coins

The King James Bible coin released in 2011 has a design featuring one of the most important books ever published in English, known for its influence on the nature of protestant worship and English culture. The coin also features the first words from the book of John, 'In the beginning was the Word.' There are only 975,000 coins released with this design, making it a scarce find.
Subscribe today Your first coin FREE.
Monthly Coin Collecting FAQ